Indian summer can be unforgiving. The heat is unbearable and the climate can impact your health in many ways. However, if you are planning a vacation or a family trip during summer holidays you need to plan accordingly. There are many best places to visit in summer in India but you need to choose wisely.
With so much of heat and humidity it is obvious that you choose cool summer destinations in India. This can provide you with the great summer holiday in India experience. Hence, you have to decide which destination would be ideal for you based on your requirements and budget.
Here are 5 best places to visit in summer in India that can offer some respite from the heat.
Coorg, Karnataka
Coorg is definitely one of the best places to visit in summer in India. If you intend to get some relief from the scorching summer Coorg can offer so much more. Also locally known as Kodagu this summer holiday place is in southwest part of Karnataka.
Located in the Western Ghats it offers an altitude of 1580 meters making the temperature quite pleasant. It is also known as the Scotland of India. Although, the summer in Coorg begins in March the days are not as hot as in other parts of India.
The day temperature in summer is around 28 degrees Celsius while the temperature drops to 13 degrees Celsius at night. If you enjoy outdoor activities Coorg is among the best place to visit in summer in India. It offers plenty of options for trekking, hiking, boating and walking around the forest areas.
While Coorg has lot of waterfalls, they might dry up during the summer period, but you can still enjoy the nature around.Bird lovers can enjoy watching different birds here. Hence, Coorg offers you an adventure and peaceful summer holiday experience depending on what you prefer. You can also explore some spice and coffee plantations here in Coorg.
Gangtok, Sikkim
Voted as the Best Place to Travel in 2014 by Lonely Planet, Gangtok must be on your list. It is one of the best places to visit in summer in India mainly because of its weather. There are many places in Sikkim that you can enjoy, but Gangtok is the largest city in Sikkim.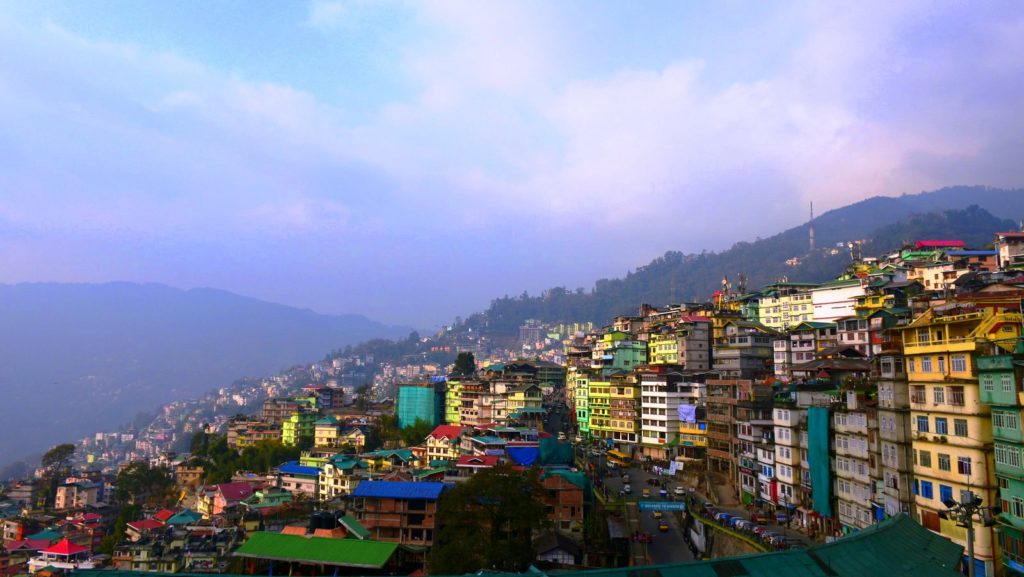 If you are looking for summer holiday destination in India Gangtok can offer you some great options. You can enjoy the Tsomgo Lake, Deer Park and Ganesh Tok are among the popular attractions that you can find here.
You can visit various monasteries and lakes here that offer you best holiday experience. Temperature here in day is around 21 degree Celsius and drops to 6 degrees Celsius at night.
Gangtok is also one the best places to shop. This can add to your summer holiday experiences. Gangtok has wide range of hotels and resorts that can help you with your stay. You can also make use of public transport and taxis are available all the time.
Kullu, Himachal Pradesh
Kullu or Kulu Valley has consistently remained one of the best places to visit in summer in India. It is popular for its natural beauty and landscapes. This broad open valley has plenty of magnificent landscapes and temples that attract tourists throughout the year.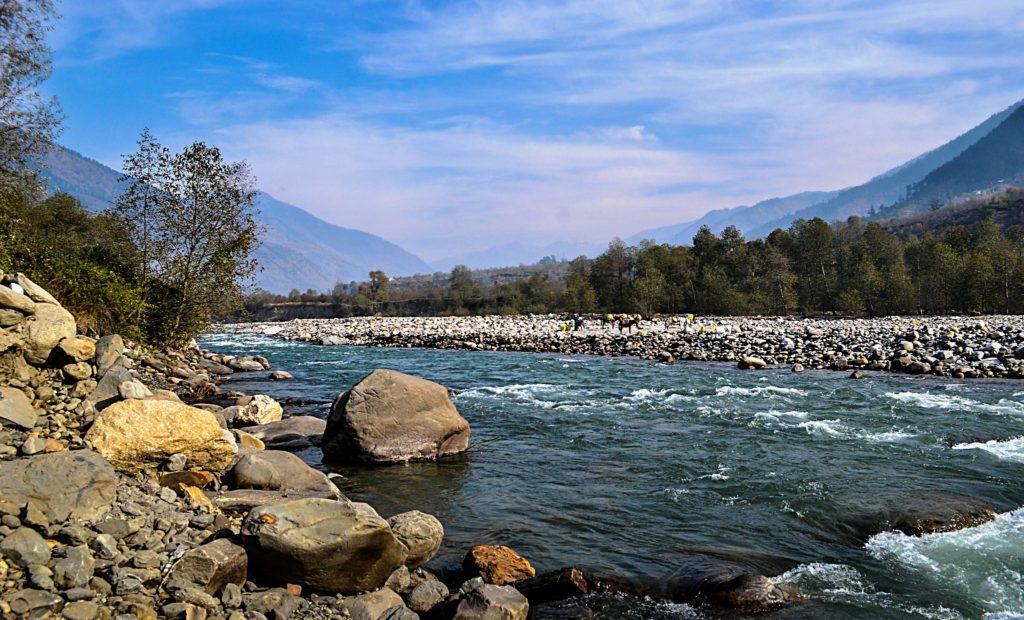 Located almost 1,220 meters high Kullu offers the best summer holiday experience you desire. The temperature here is around 25 degrees Celsius which is quite pleasant. If you want to enjoy a peaceful time you can do that in Kullu because it offers variety of options.
However, adventure junkies can have fun with trekking, camping, paragliding and even river rafting activities. You can pick some local markets for shopping local products.
Leh-Ladakh
Leh-Ladakh is almost on every best places to visit in summer in India list. However, I would not really recommend Ladakh for families with kids. This is because of the low oxygen levels that can make it hard for the kids to adjust.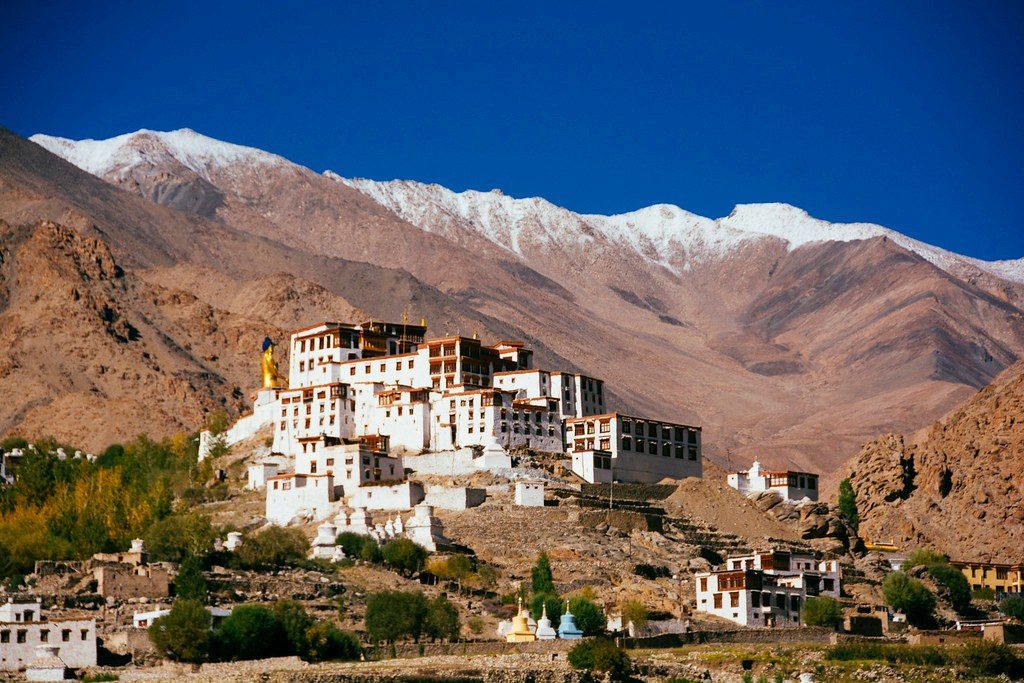 However, if you have done the right planning it would be worth the effort. This place offers you landscape that no other can and it is still untouched by human population. You will find people around Leh market and few city roads, but Leh and Ladakh is sparsely populated.
The Leh Palace and Shanti Stupa are two major attractions that should be on your list. You need to ensure that you check the weather and carry proper medication for emergency purposes. You should also visit Tso Moriri Lake and Pangong Lake for some great landscape photography.
There are monasteries and museums here that you can visit if you are interested in history. Summer temperature here during the day is around 16 degrees so don't even bother about the sweat factor.
Shillong, Meghalaya
Better known as the Scotland of the East, Shillong is the perfect destination to beat the heat. It is among the best places to visit in summer in India because of its natural environment. If you love to get away from heat, noise and pollution head to Shillong this summer.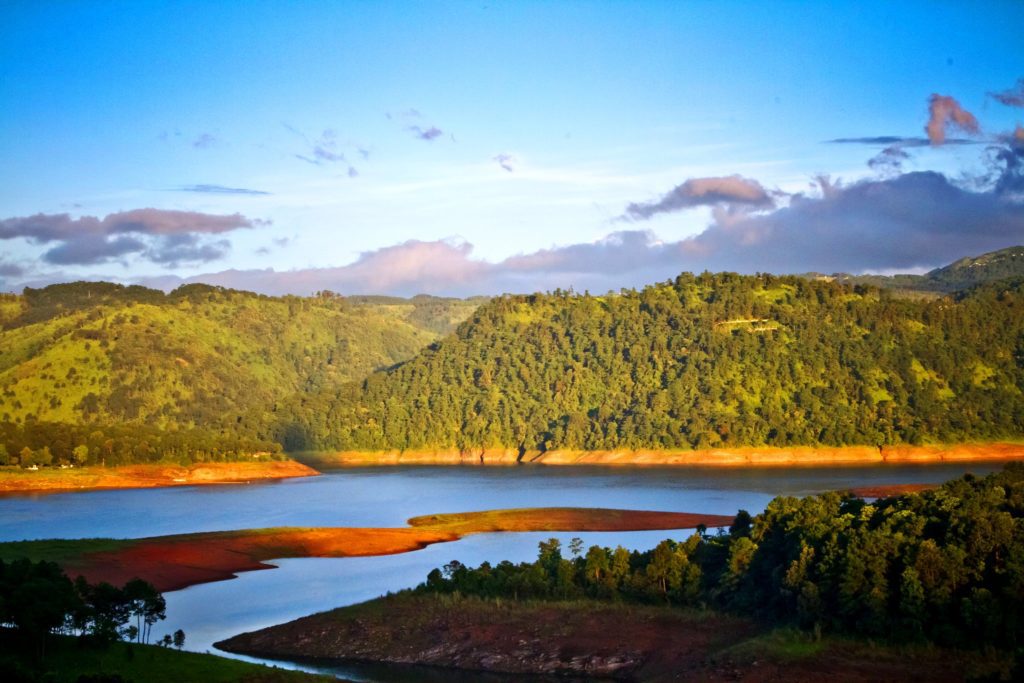 Situated at an average altitude of 1496 meters Shillong offers cooler climate here than the rest of India. The temperature here is at 23 degree Celsius and drops to 15 degree Celsius as the sun goes down.
Shillong Peak and Lady Hydari Park are the most popular attractions here. Life here is relaxed and slow so you can just sit back and unwind. Shillong also offers Asia's largest golf course so if you are interested in it, go ahead.
If golf does not interest you, get down to Police Bazar for some shopping in Shillong before you head back home. You can enjoy some local food and cuisine that can help you to make the most of your summer holidays.
Summer holidays are always special and therefore you need to look for the best places to visit in summer in India. There are plenty of options in India that can offer you a great time with your loved ones. In other words, you can have some great time with your family in India.
If you are planning a summer vacation with your family do share which destinations you prefer and why.