Udaipur is better known as the City of Lakes, but it is also a perfect place for romance. If you are looking for a great place to spend some quality time with your partner there is no better place than Udaipur. The city can surprise you with the kind of art, culture, heritage and historic places that you will find here. However, Udaipur is also immensely popular for food and you have to visit some of the top restaurants here to experience the best. Upre by 1559 AD was one of the restaurants on our list and we had the privilege to make the most of our trip.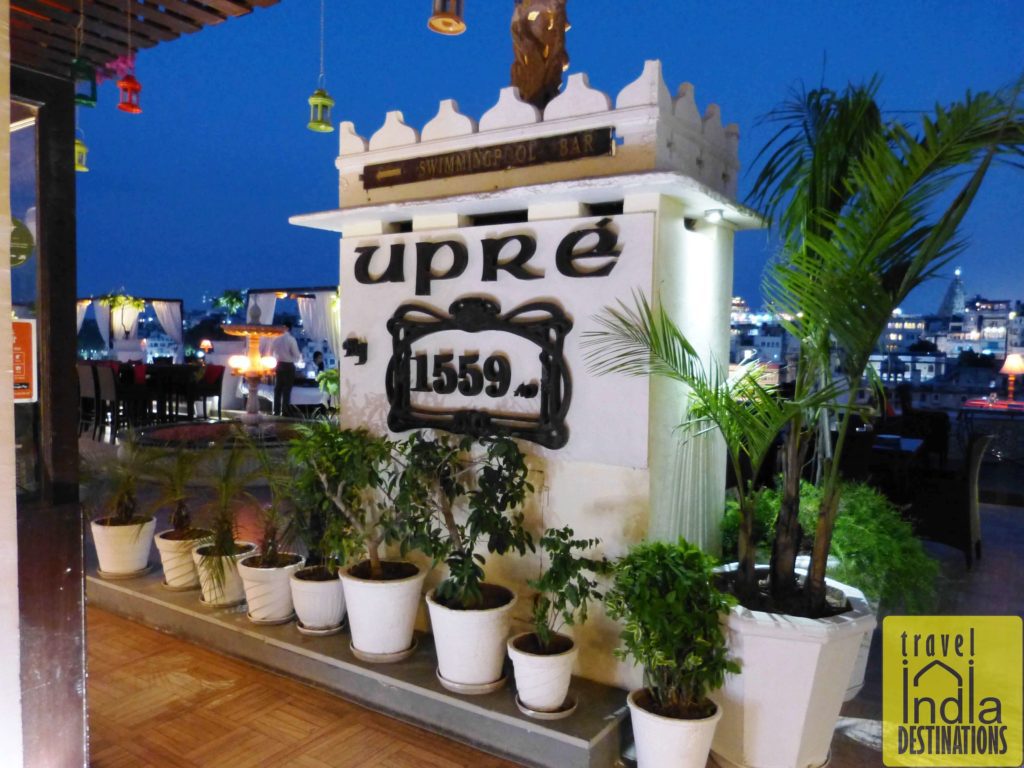 Food was definitely on our mind while we were touring Udaipur. Hence, we were interested in visiting some of the best restaurants in the city. Upre by 1559 AD was definitely on our list, but we never really got the opportunity to visit it in the first few days of our visit. Thanks to Pushpendra from Walk and Pedal Travel Tours without which this blog post wouldn't have been possible.
One of the reasons for visiting this restaurant is the location like no other. Upre is located on the terrace of Lake Pichola Hotel with a spectacular view of the Lake Pichola. It also oversees the magnificent City Palace and it is a perfect spot for candlelight dinner when you are here with your partner. You can also visit this place with your family and friends and have a great time here.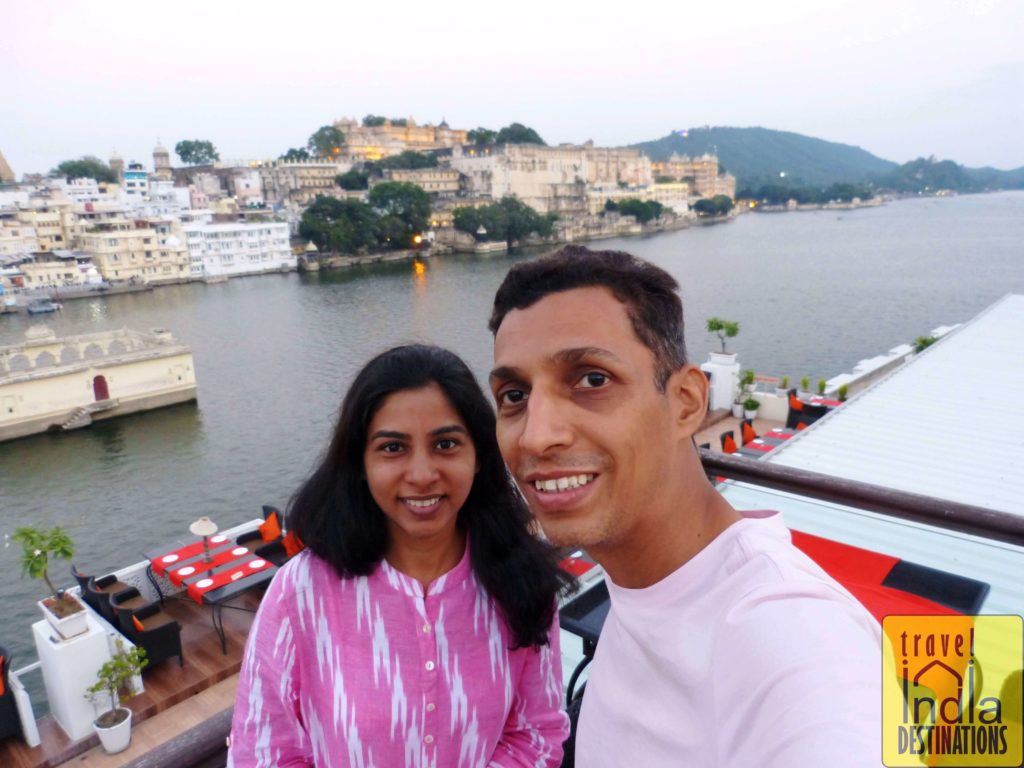 Both Sarah and I prefer to just walk in and explore the restaurant. This allows us to capture the real mood of the restaurant because we are not generating any sponsored content. Visiting Upre by 1559 AD was an impulsive decision for us, but I would request my readers to make reservations in advance.
Speaking about the location of Upre by 1559 AD let me once again tell you that the view is breathtaking, especially during the sunset hour. However, the location can also be a hurdle in some ways.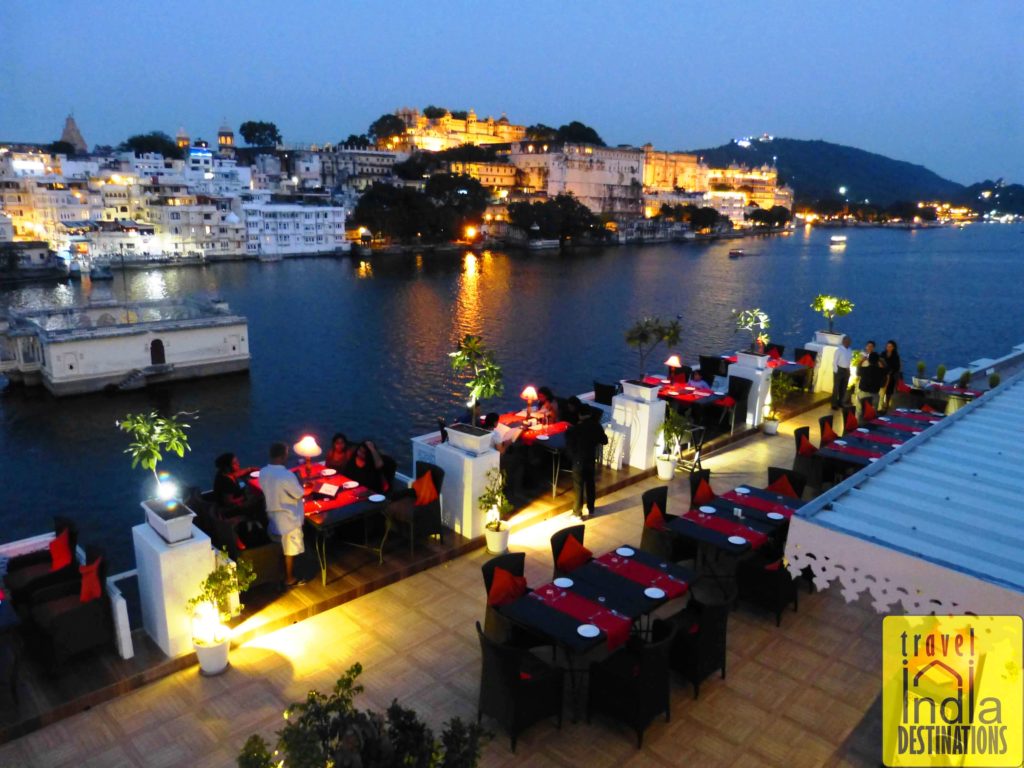 If you are driving your own car or if you pick an Uber or Ola cab you will have to get down near the Chand Pole Bridge and walk the narrow lane towards Ambrai Ghat. While you don't have to walk much this can be confusing for some people who cannot track the exact spot.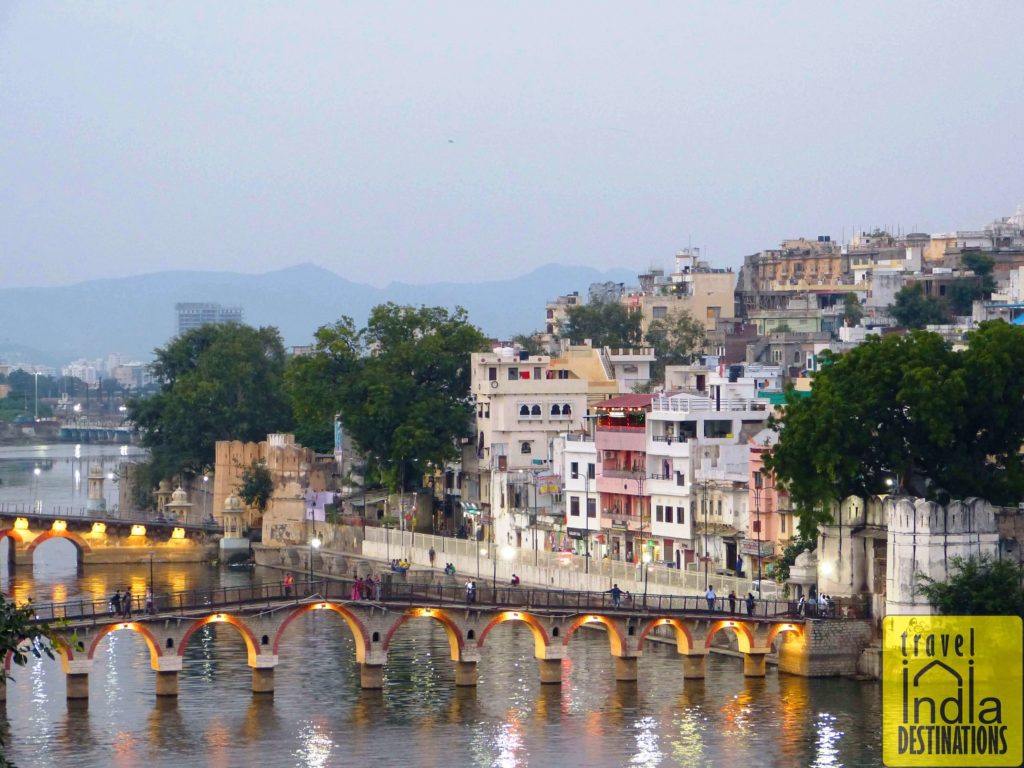 We arrived at the restaurant right on time and therefore we were able to experience the sunset. I must say that Upre by 1559 AD must be on your list for sure when you are in Udaipur.
The spectacular view of the Gangaur Ghat and the City Palace is something that you shouldn't miss. You can also see a bit of Jagdish Temple from here standing tall in the midst of residential structures.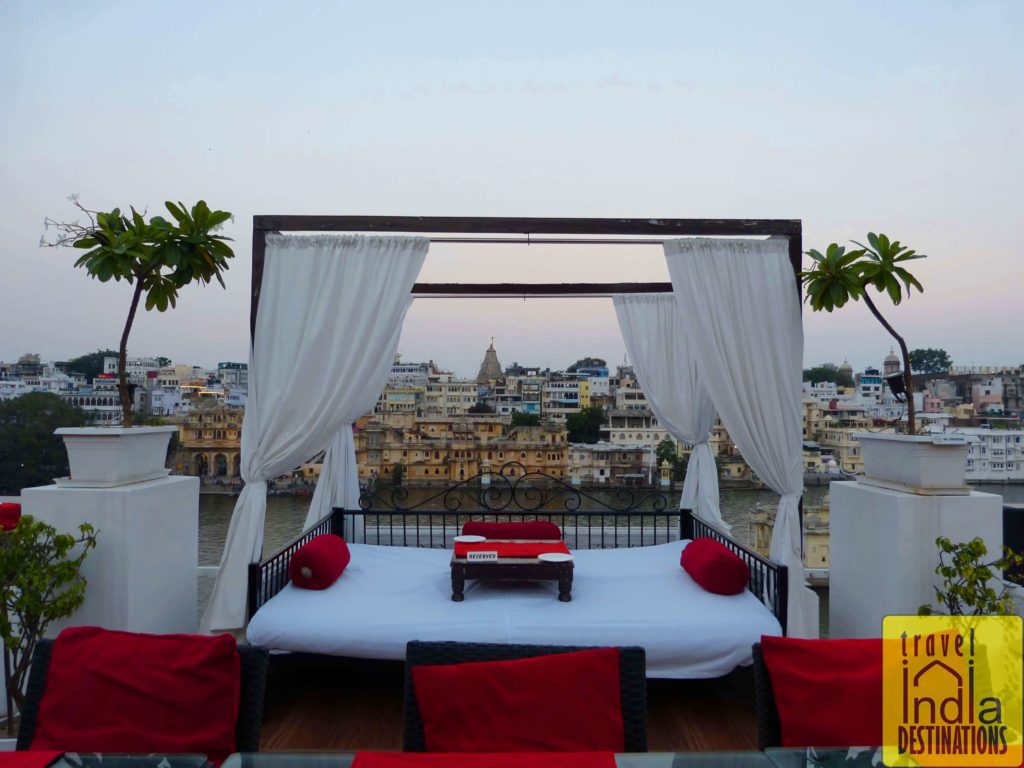 The restaurant has a tiny fountain area that adds to the ambience. On the left are the bar counter and a swimming pool. While Upre by 1559 AD falls under the luxury dining category but I would rather call it a rooftop dining experience. The restaurant also has three private cabanas to offer you something that no other restaurant has to offer in Udaipur.
The sunset hour is the best time to visit this restaurant. However, the slot is generally full and therefore you need to book your seats in advance. The restaurant also has a deck space that has three tables and provides a great view.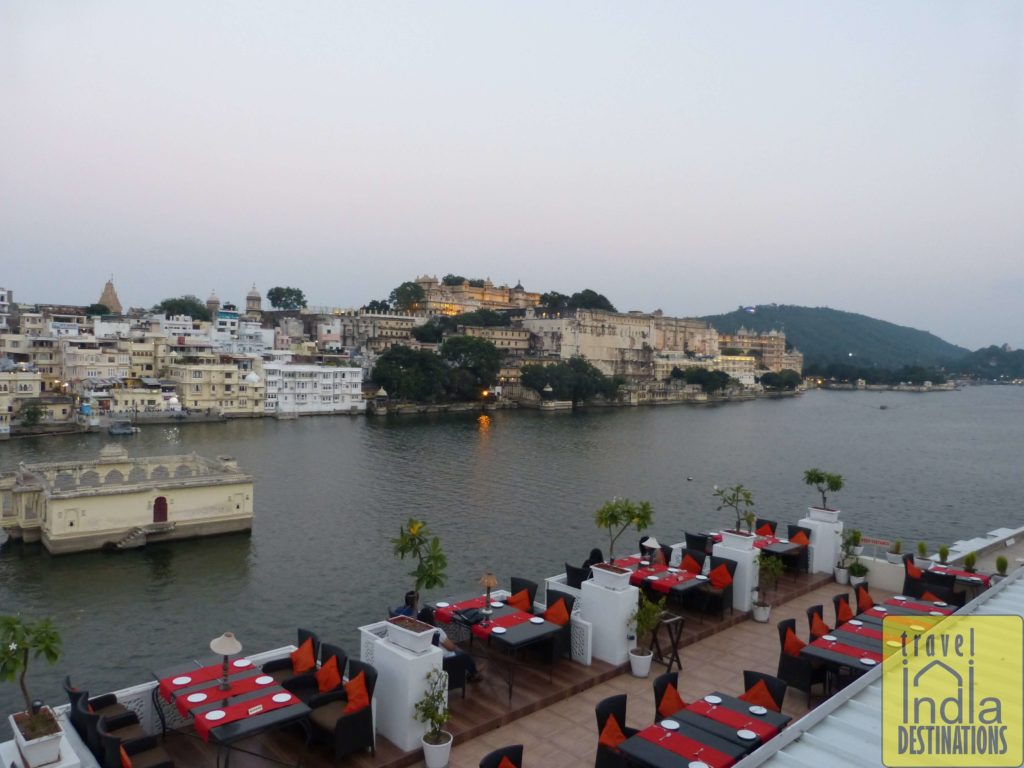 The best thing about being at Upre by 1559 AD is experiencing the golden hour and seeing the city lights eventually taking over. The golden lights of the City Palace and the reflection of other lights in the Lake Pichola add to the experience.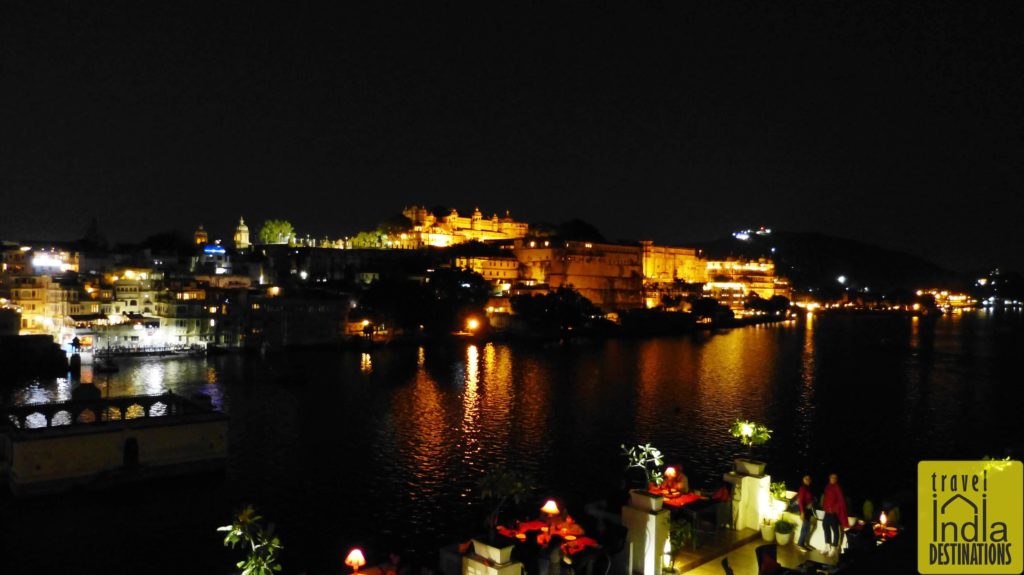 After a little bit of photography, we decided to eat as it was getting dark. Since Upre is managed by 1559 AD, the menu is almost similar. We had been to 1559 AD and therefore we could easily spot the similarities in the menu. It has plenty of variety for vegetarians and meat lovers on the menu.
We ordered a sweet corn chicken soup and it was followed by Mutton Dhungar and some naan and rotis. We finished it with a chocolate brownie with vanilla ice cream. Upre by 1559 AD is more popular for its Laal Maas, but since we had plenty of Laal Maas at other restaurants like The Tribute, we decided to opt for the mutton dhungar dish.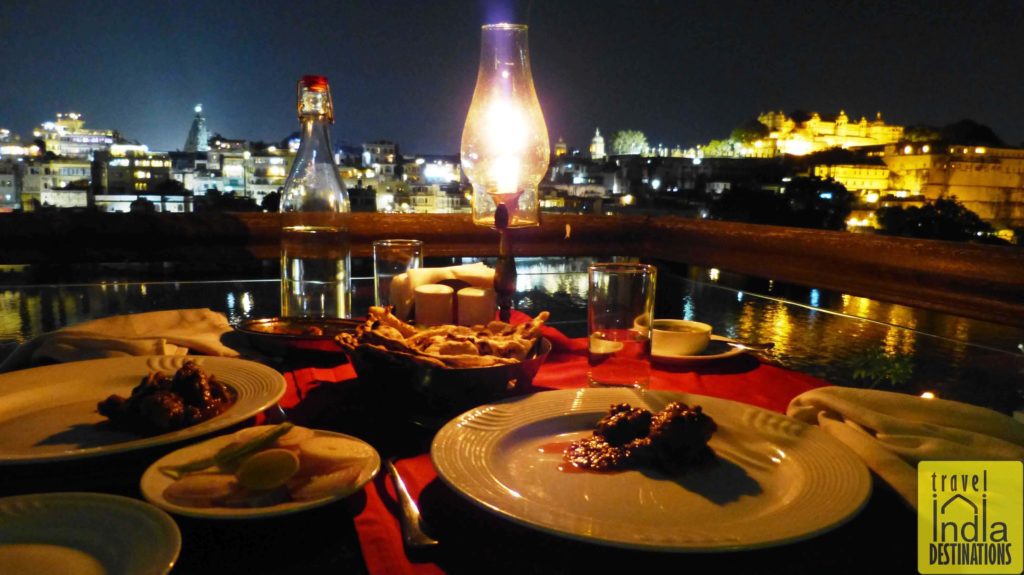 While the food quality is good, we personally felt that the food at 1559 AD is better, including the brownie. However, Upre by 1559 AD is still on our recommendation list and offers a great package overall. With an outstanding view of the city and a good variety of food and friendly service, Upre by 1559 AD is a must-visit.
In terms of price point, Upre manages to offer the right balance to its customers. The rates are not extremely high as you would expect from most luxury dining restaurants. Hence, you can be sure that you can get a memorable candlelight dinner experience here at prices that don't burn your pockets.
Enjoy more pictures below: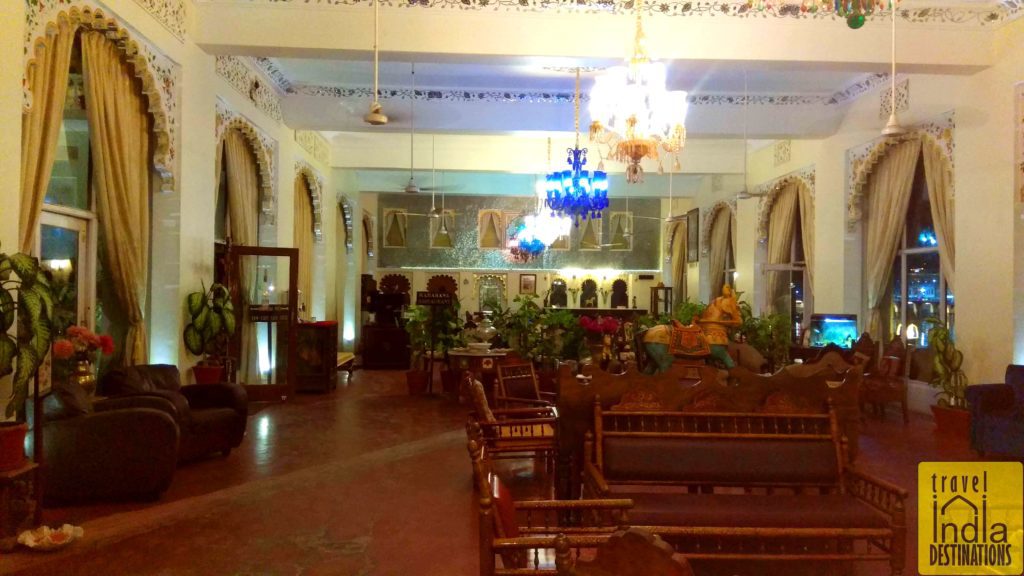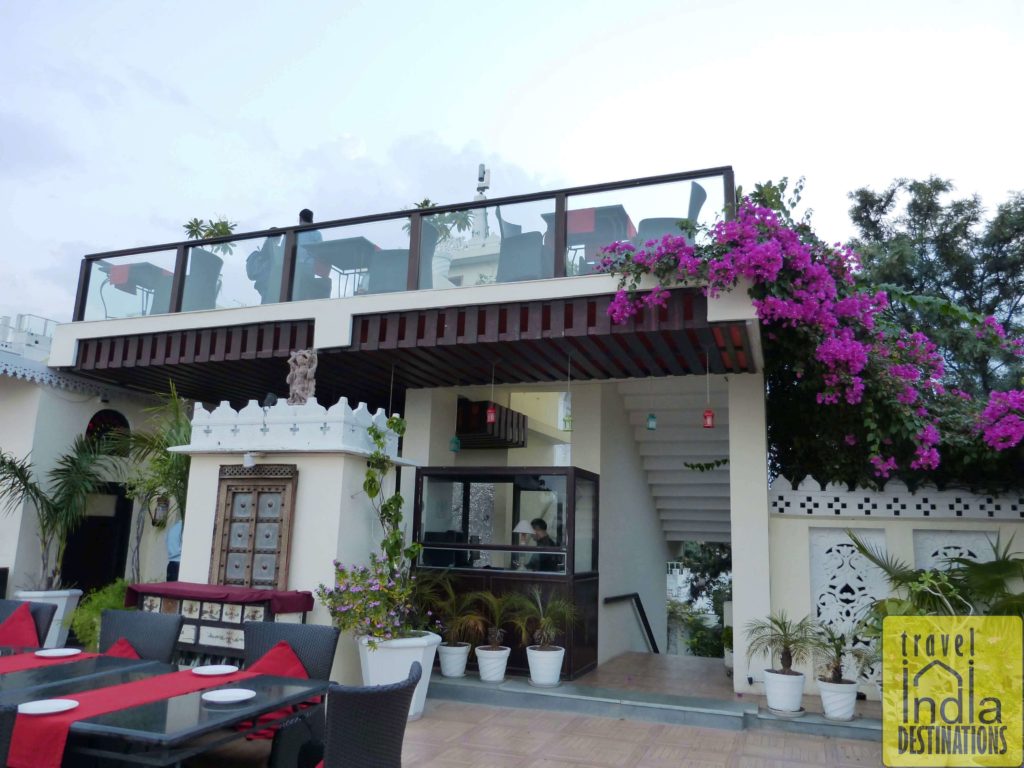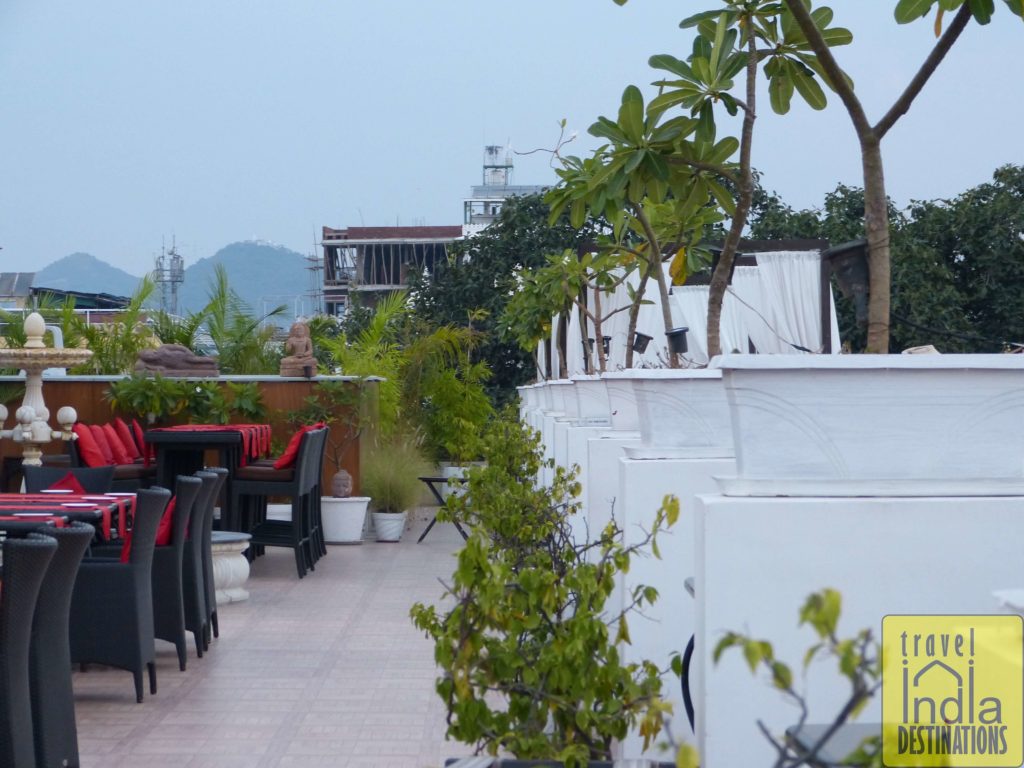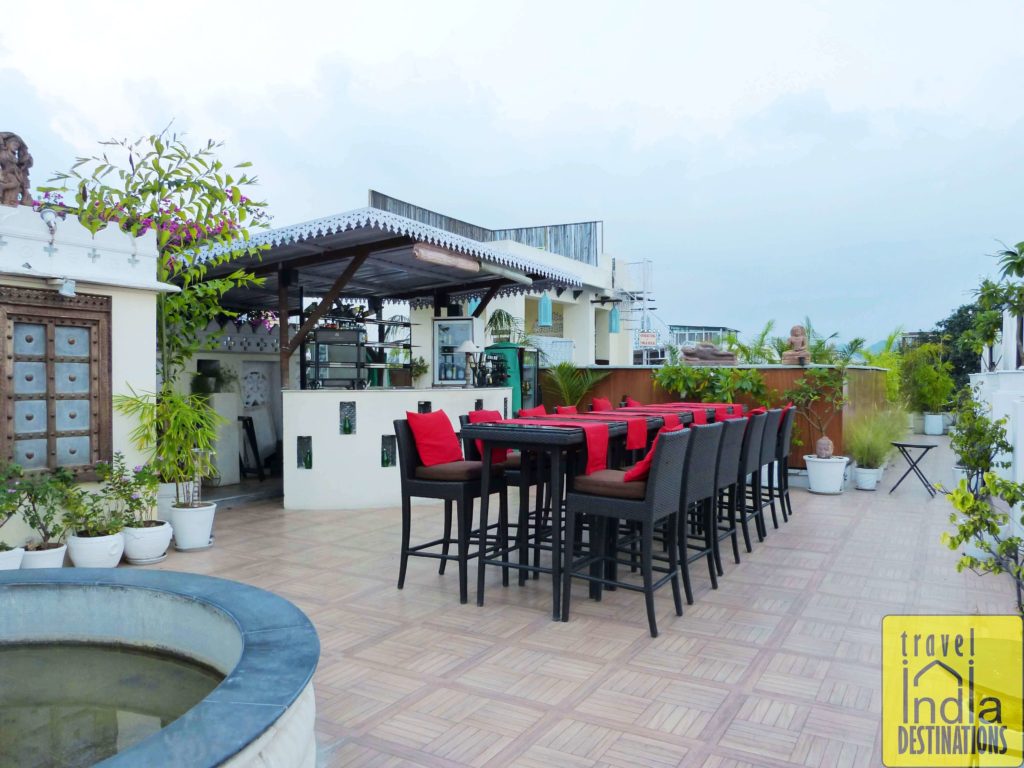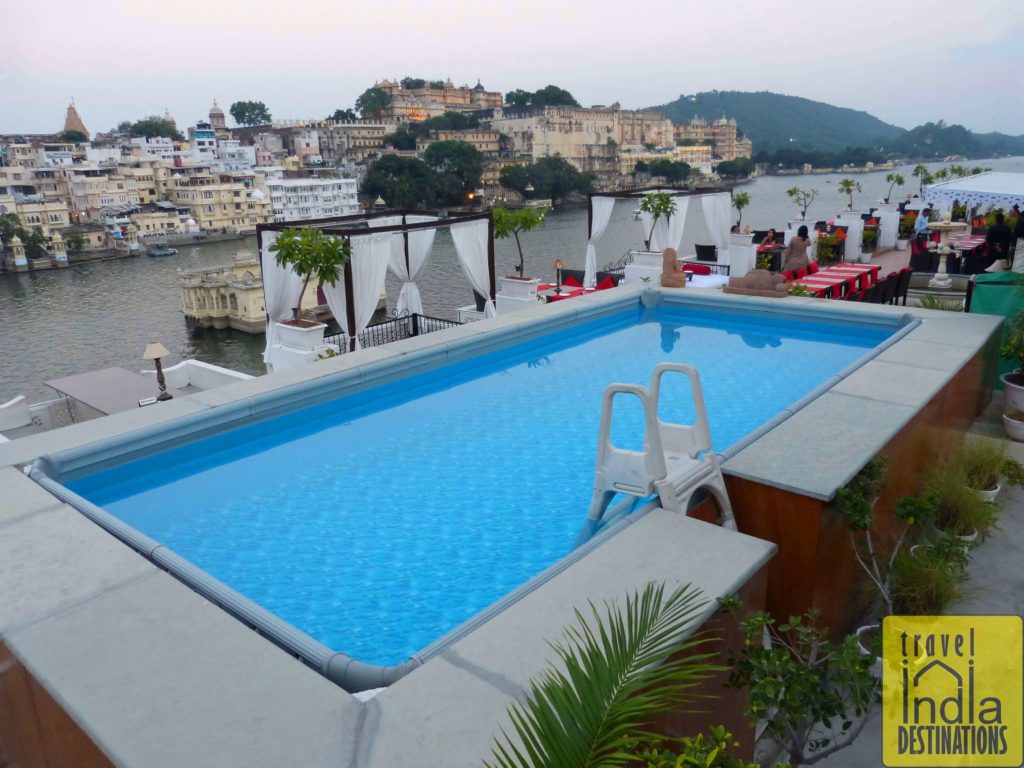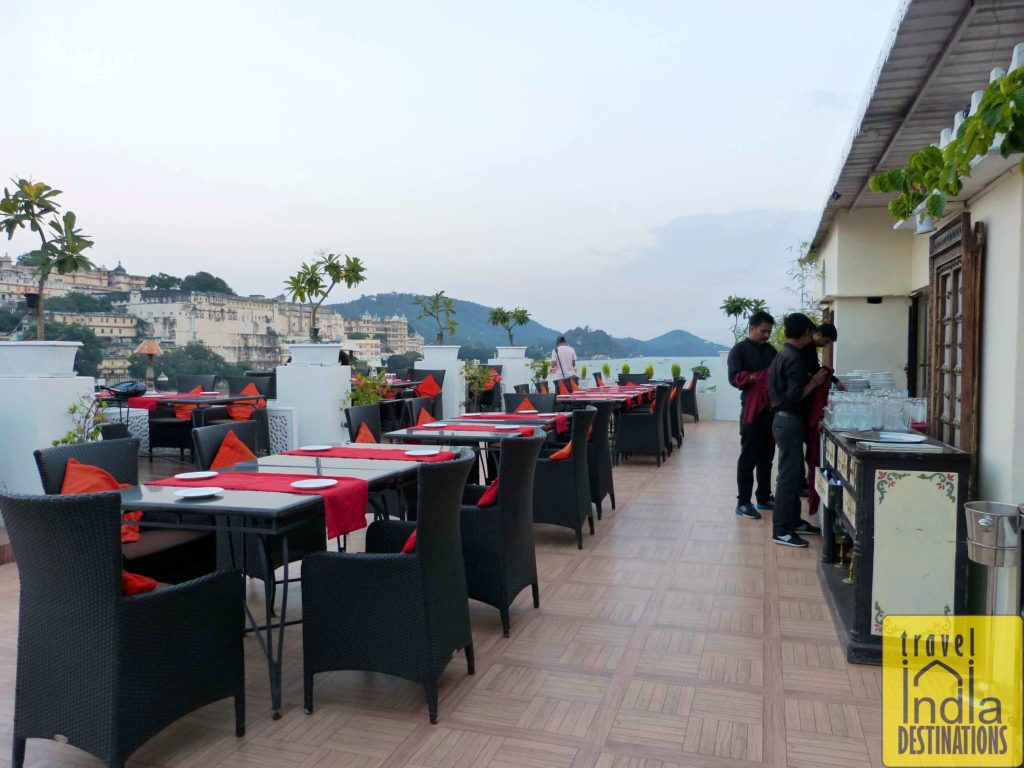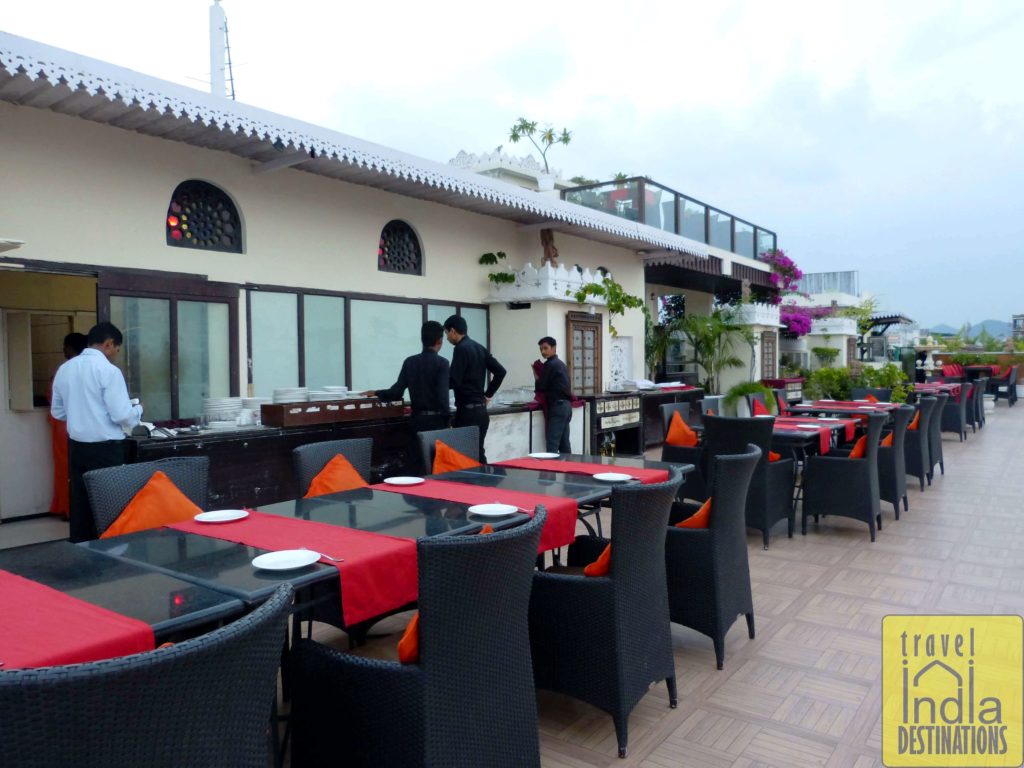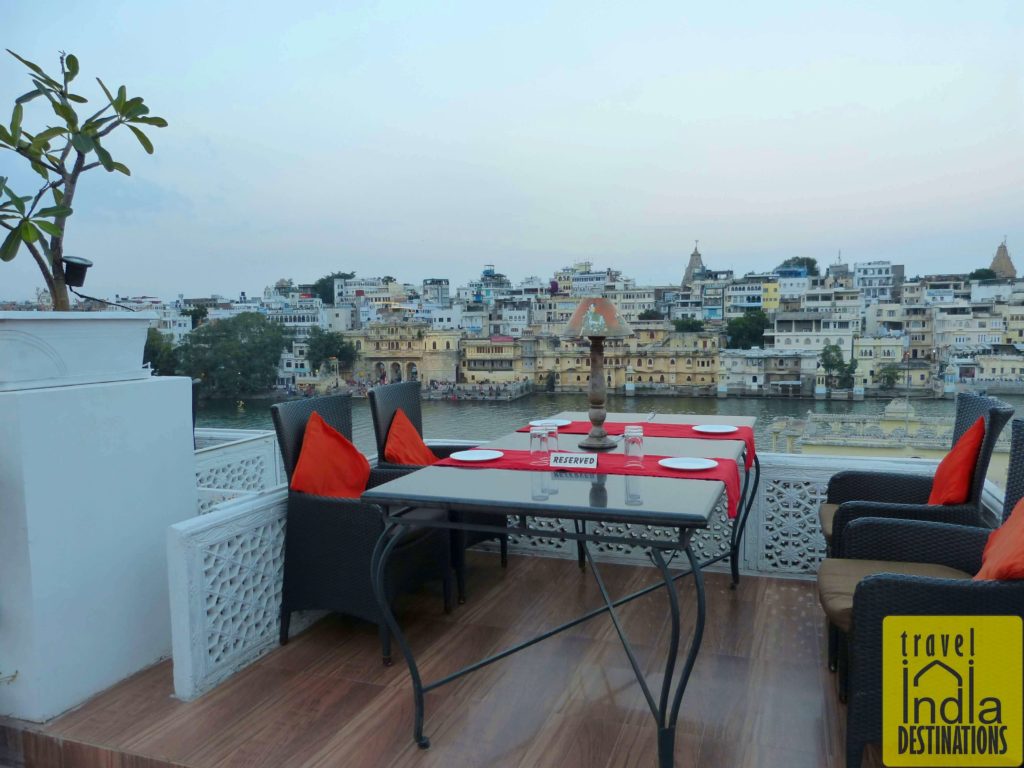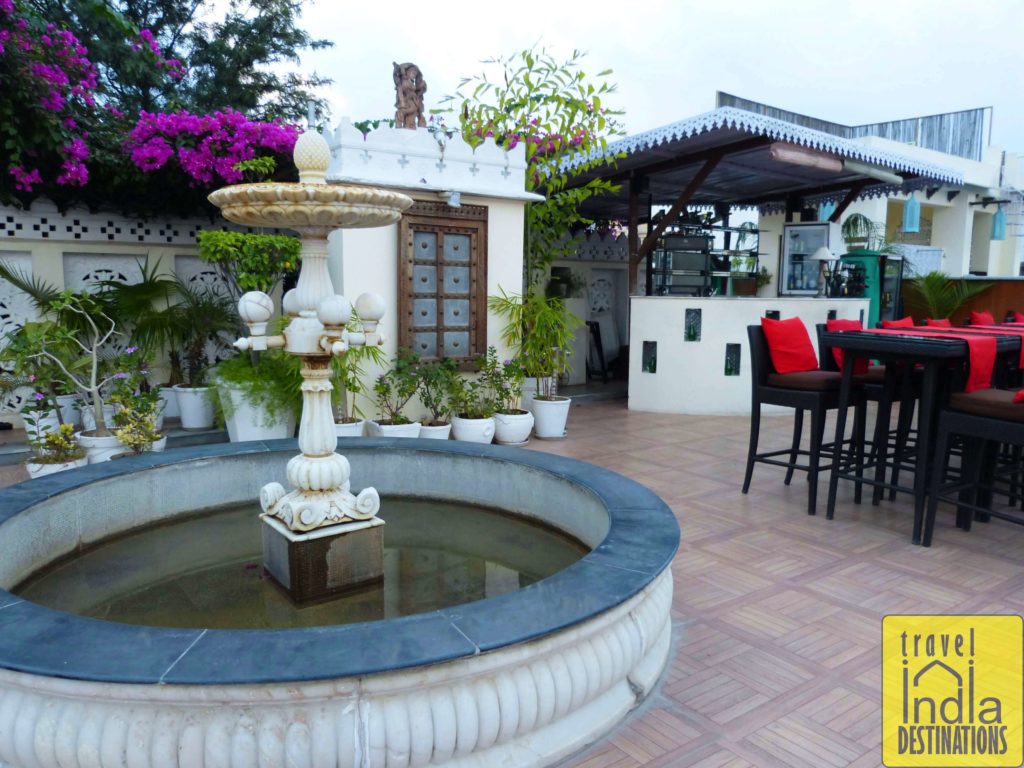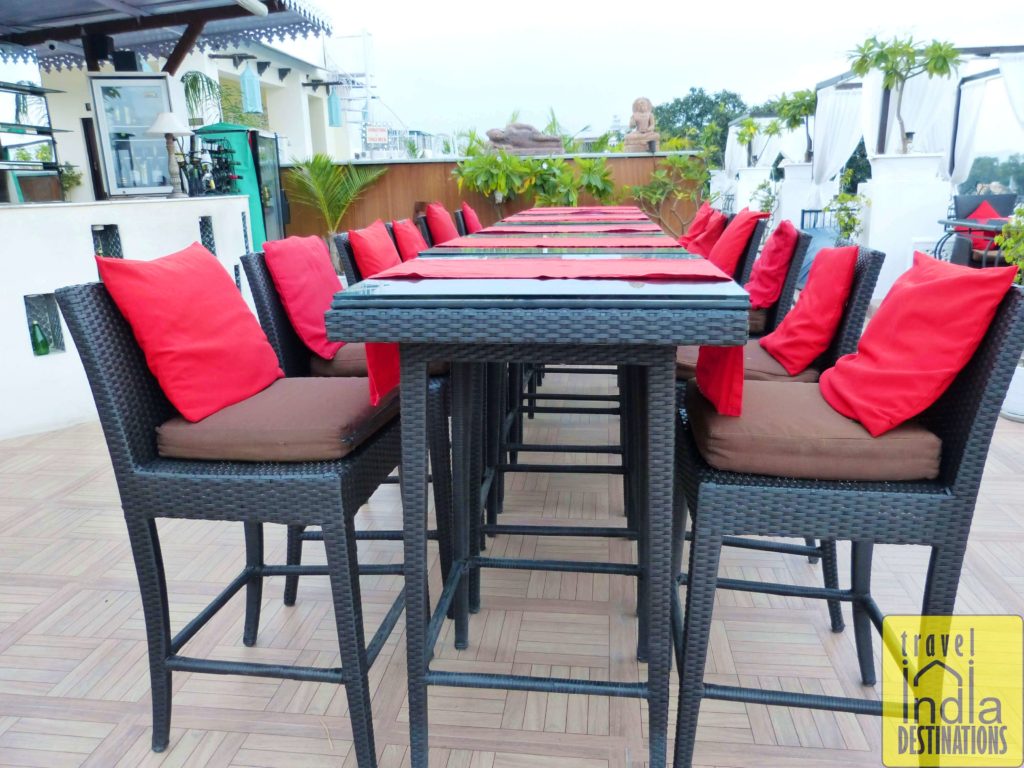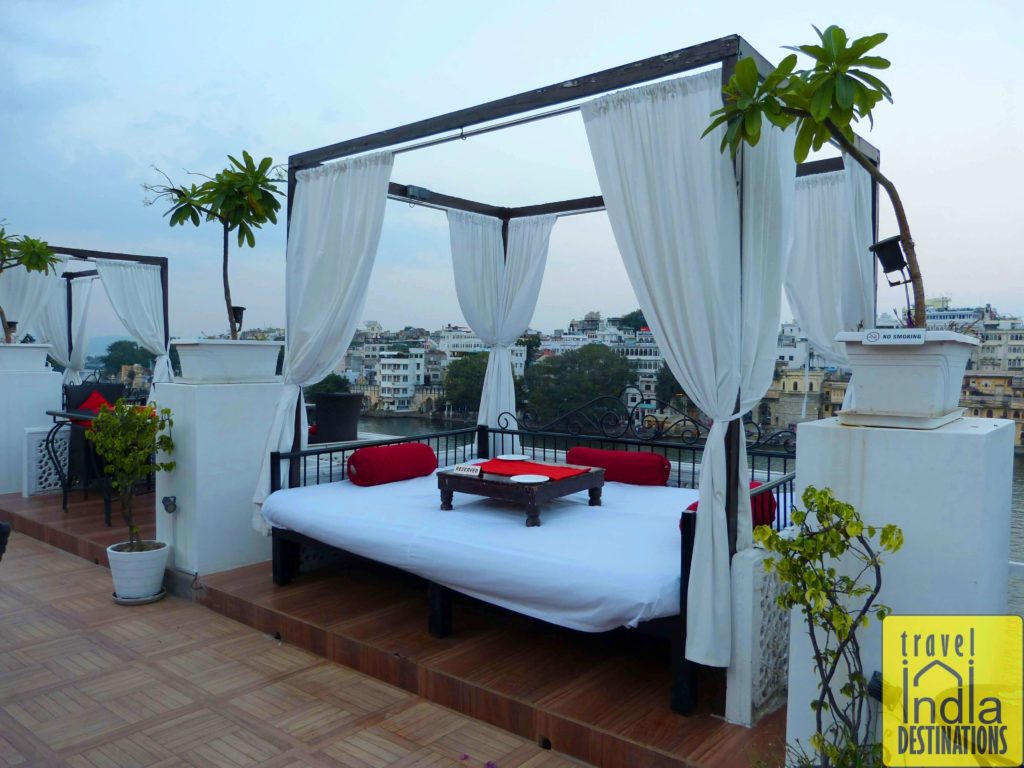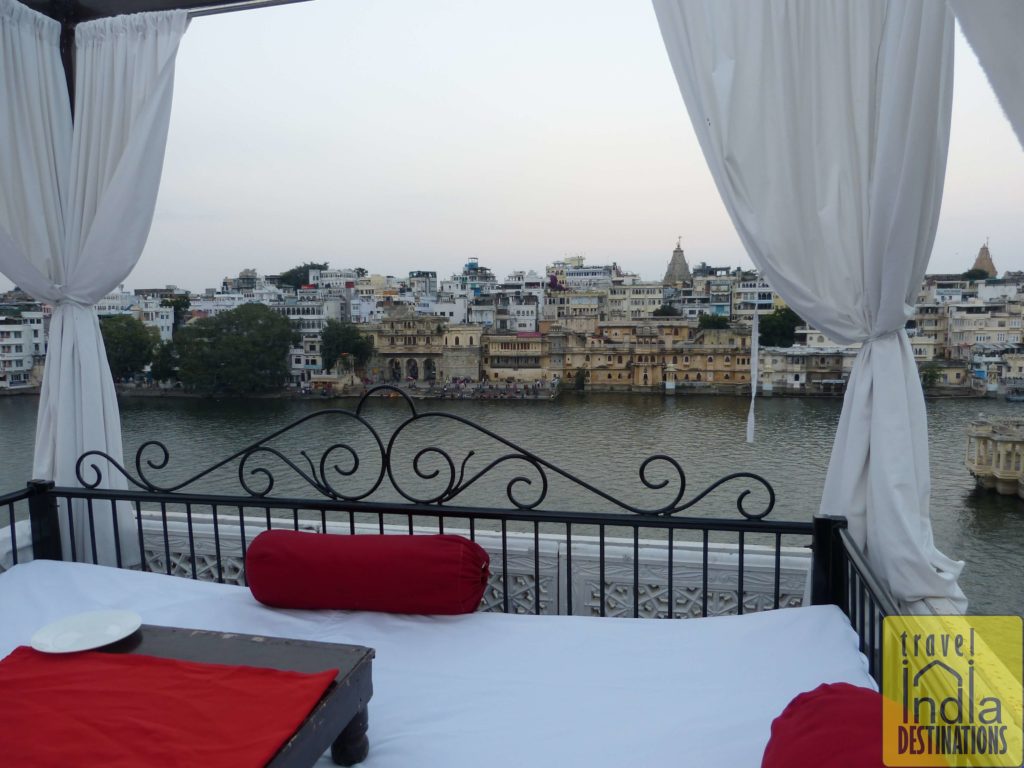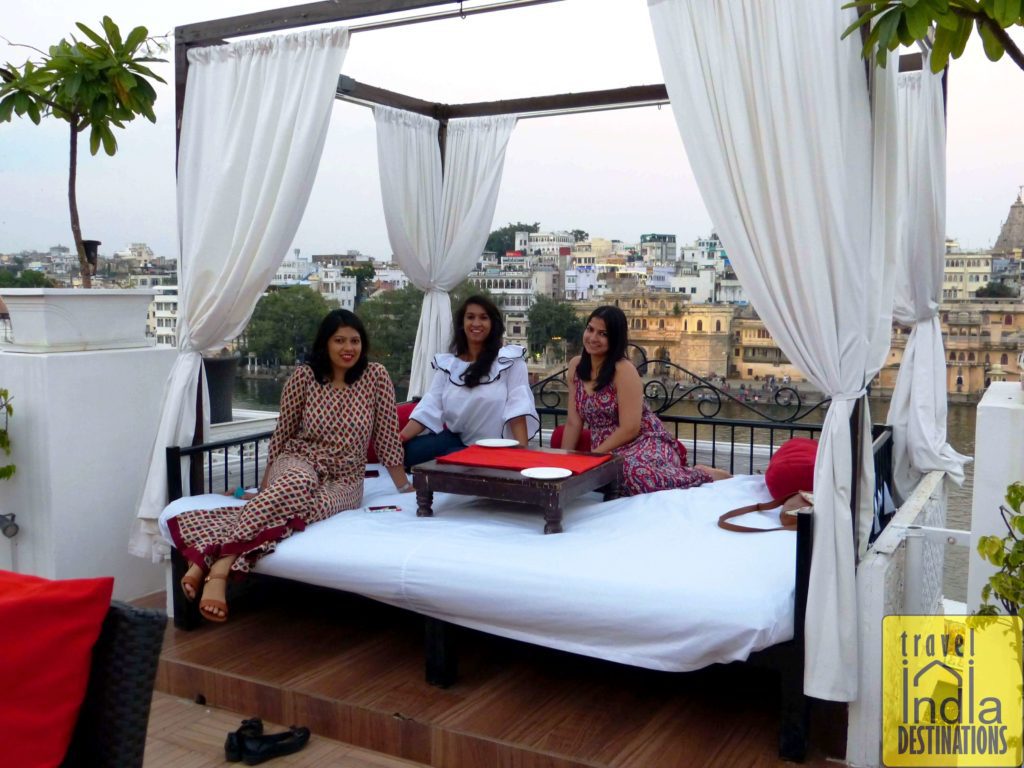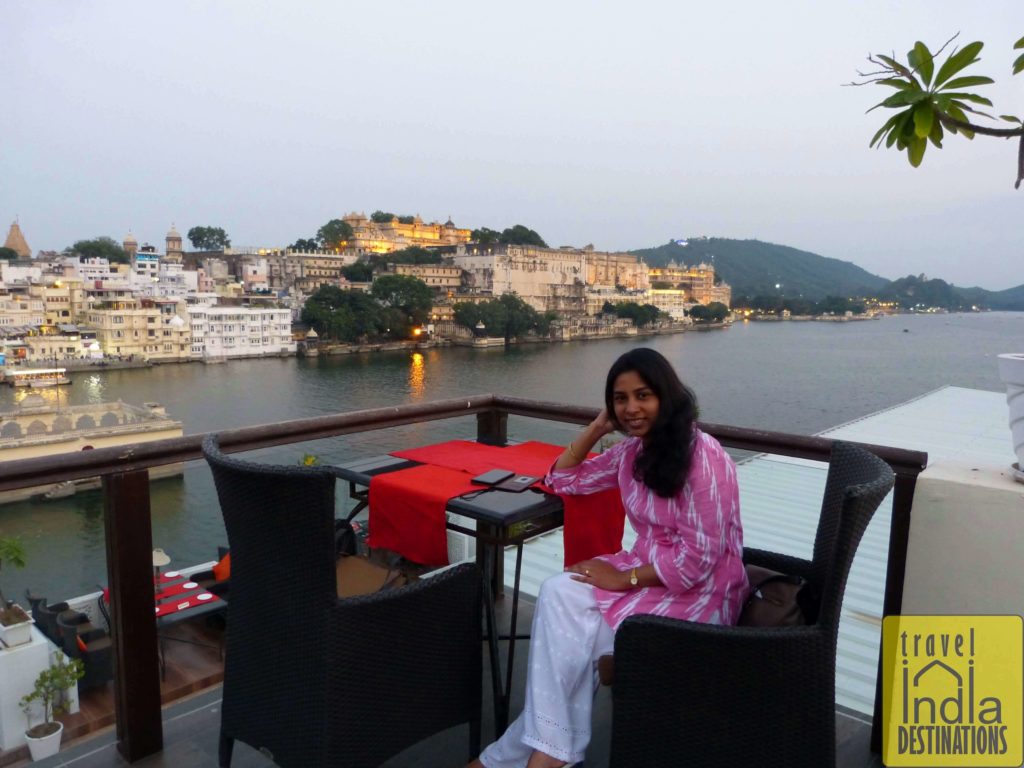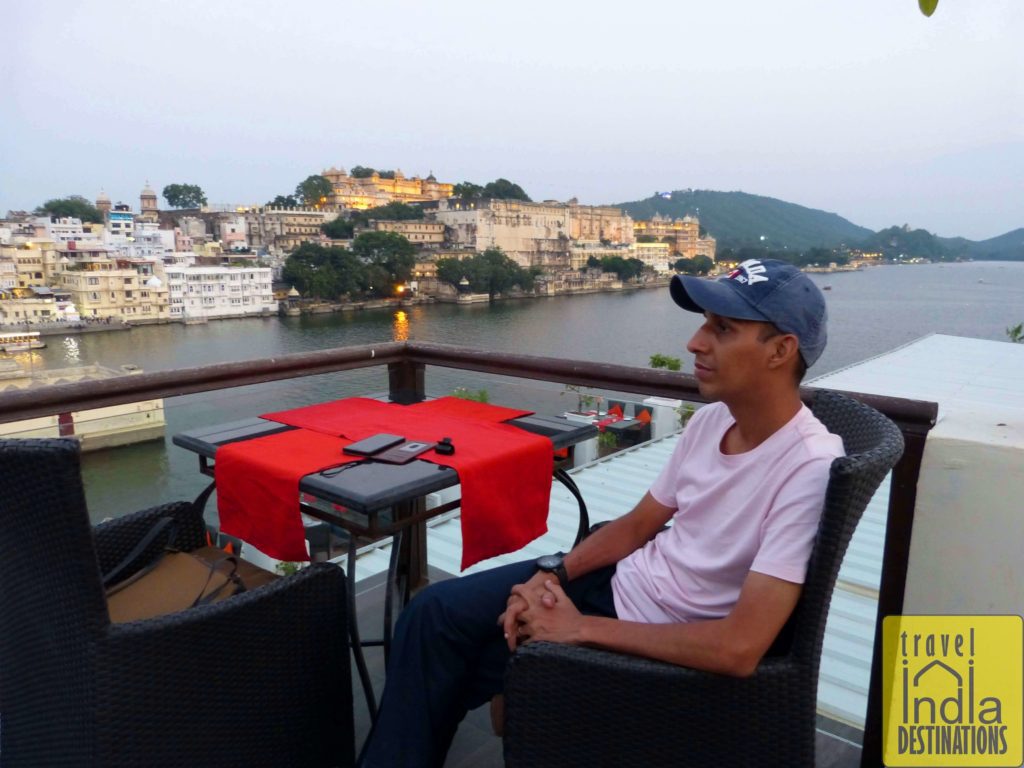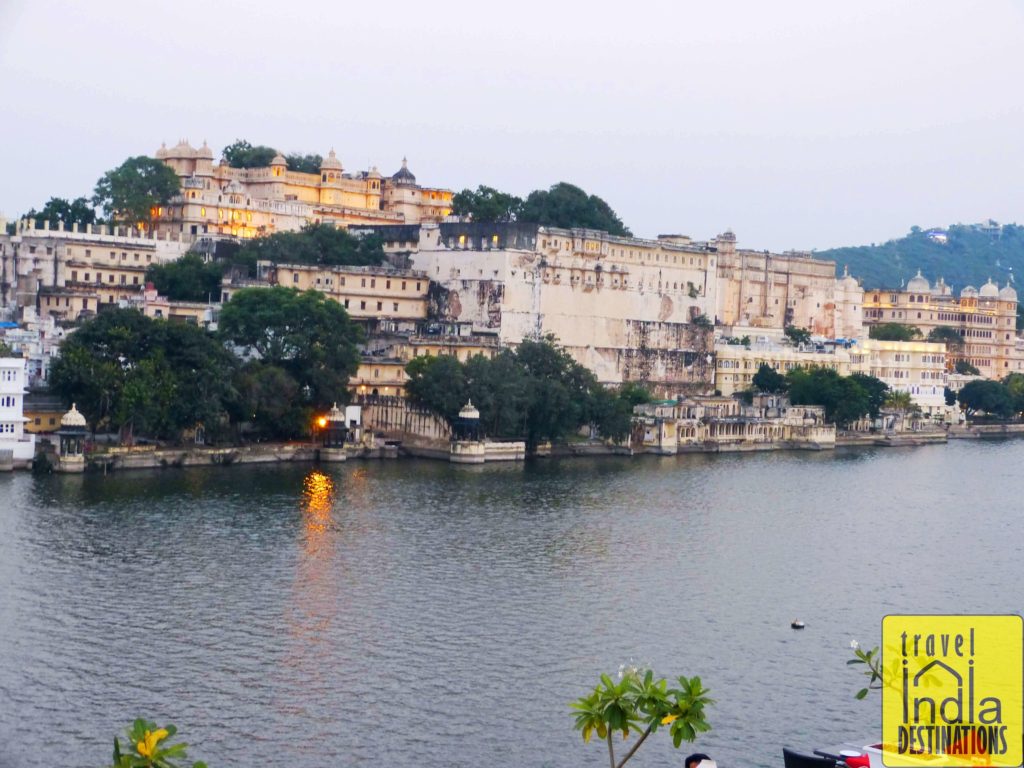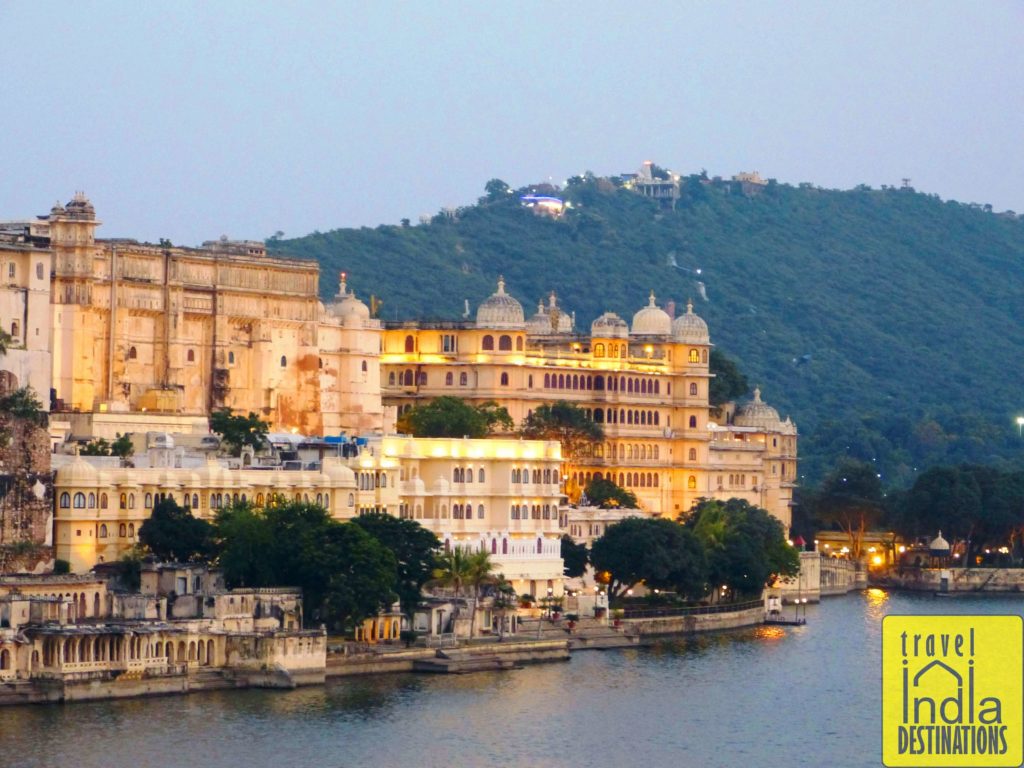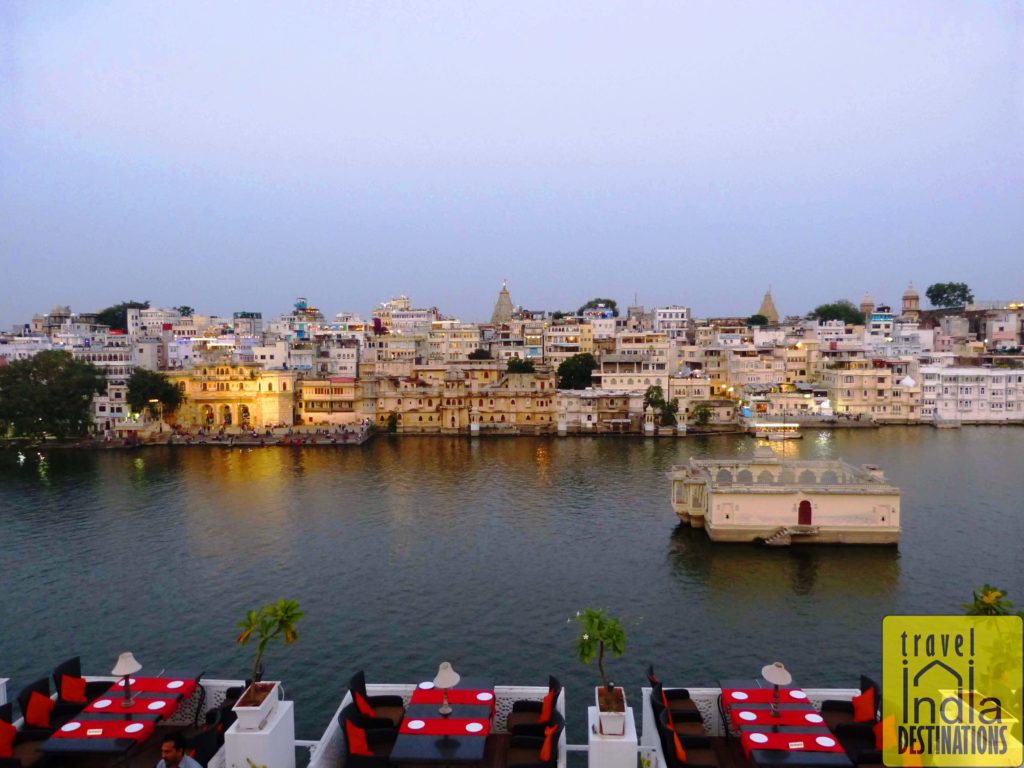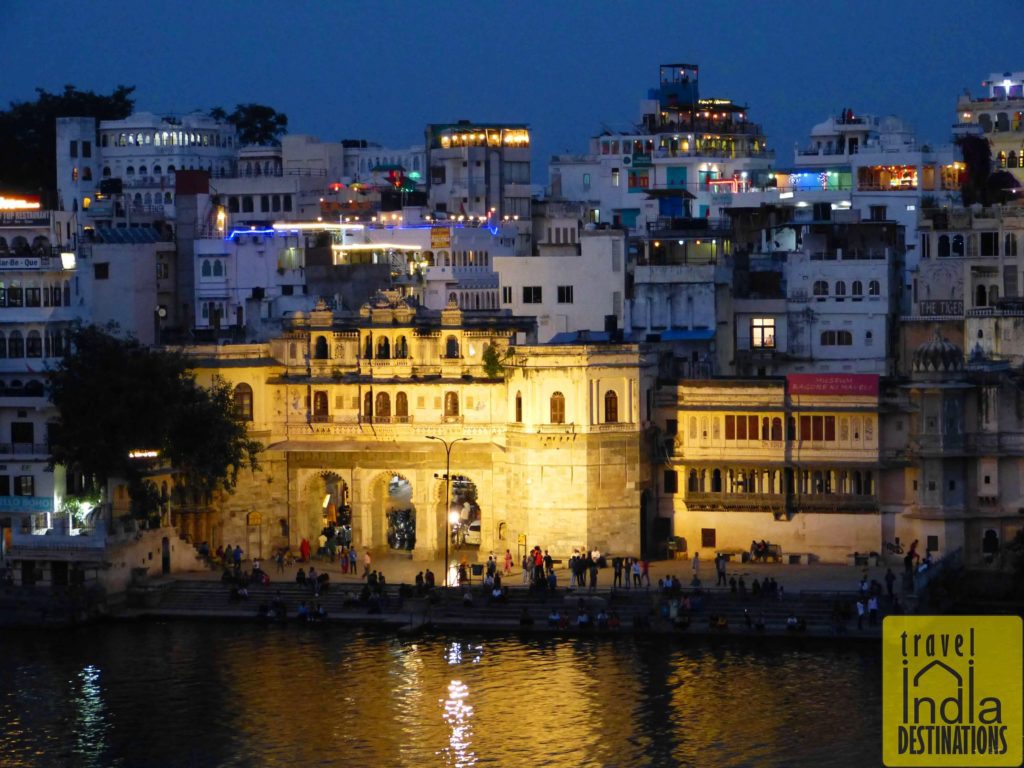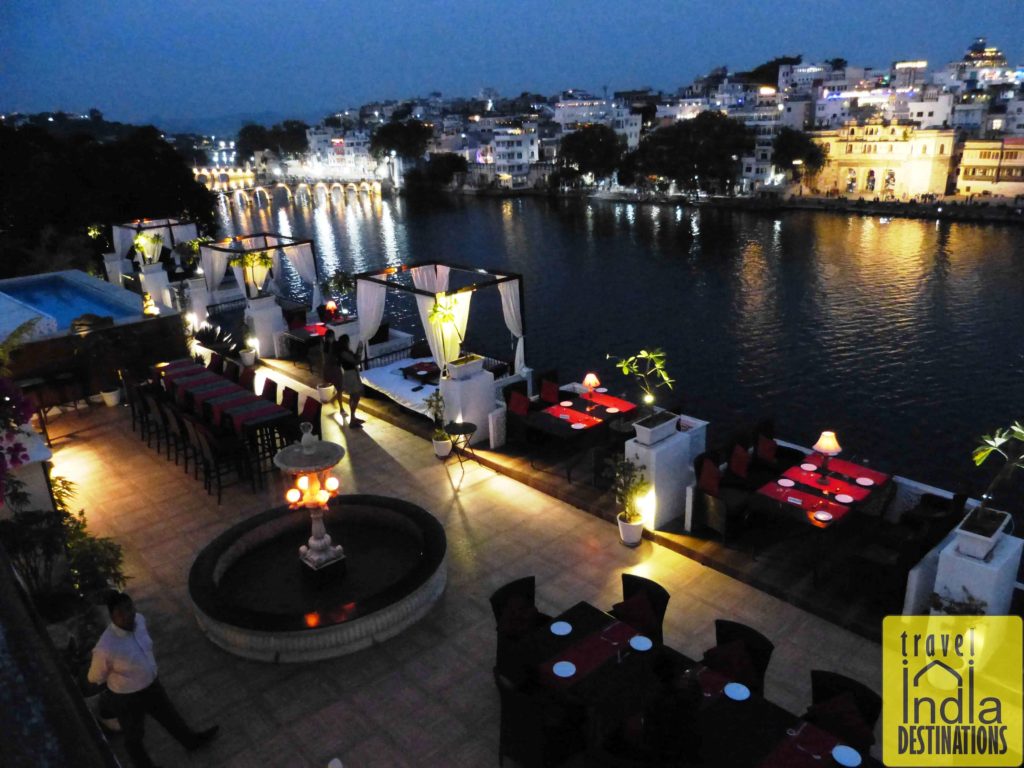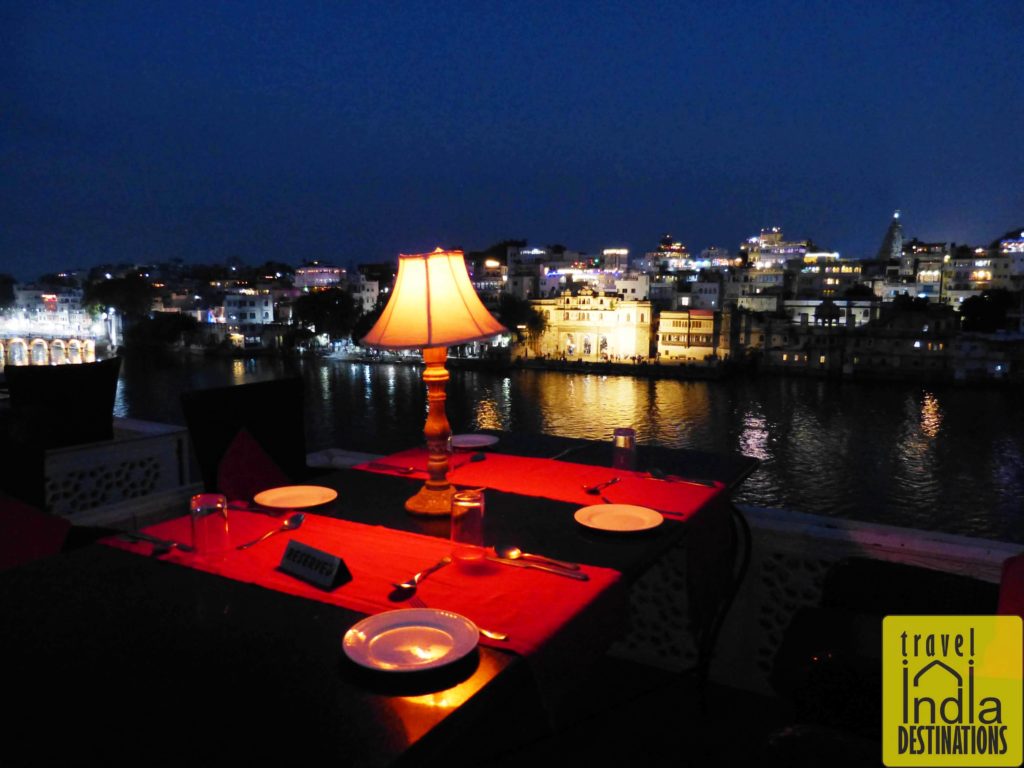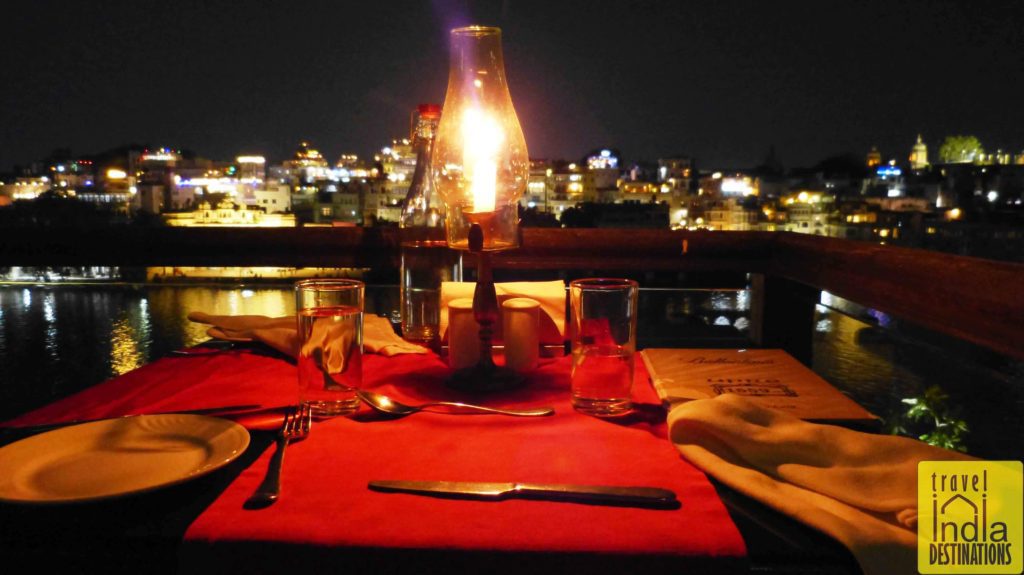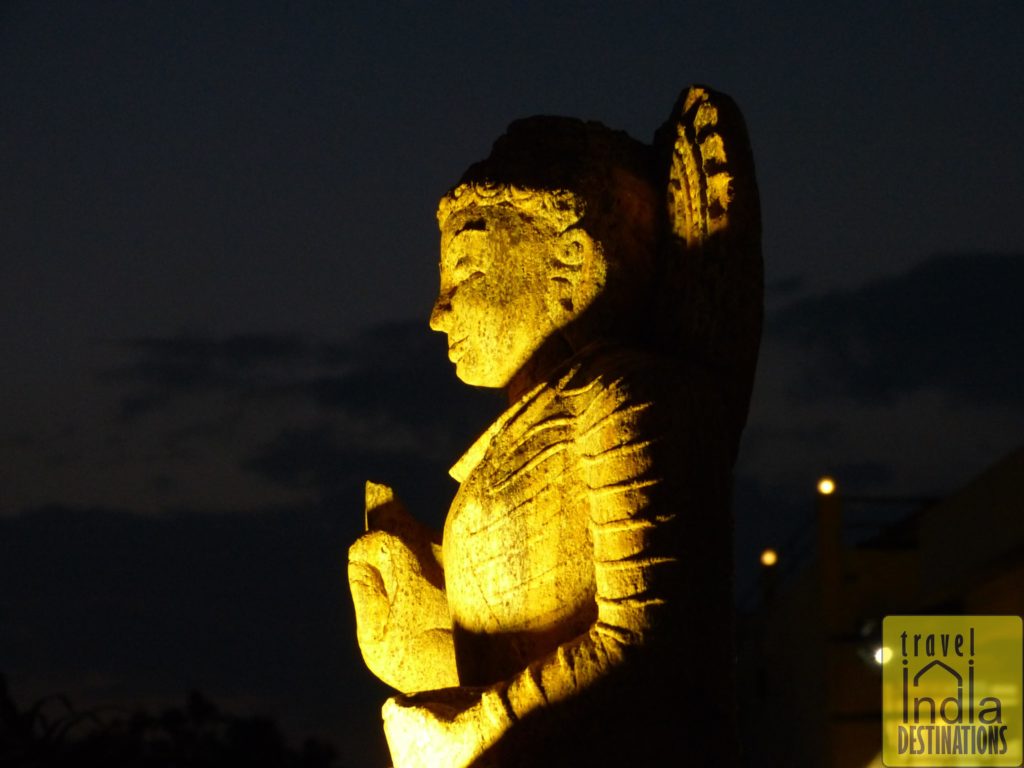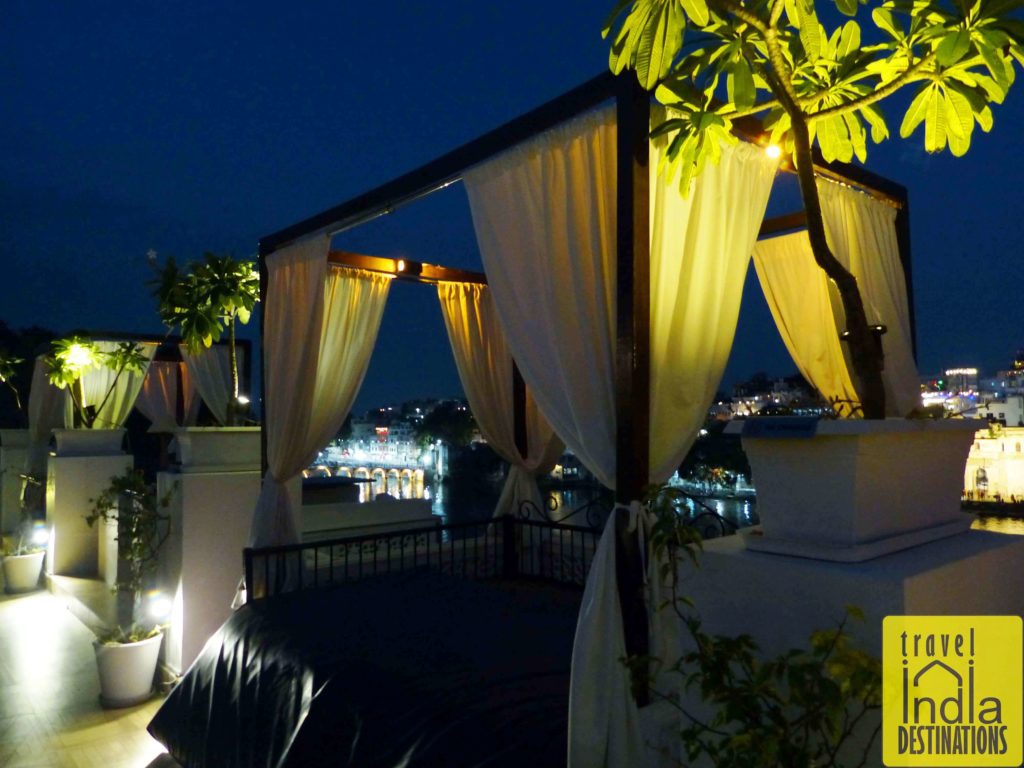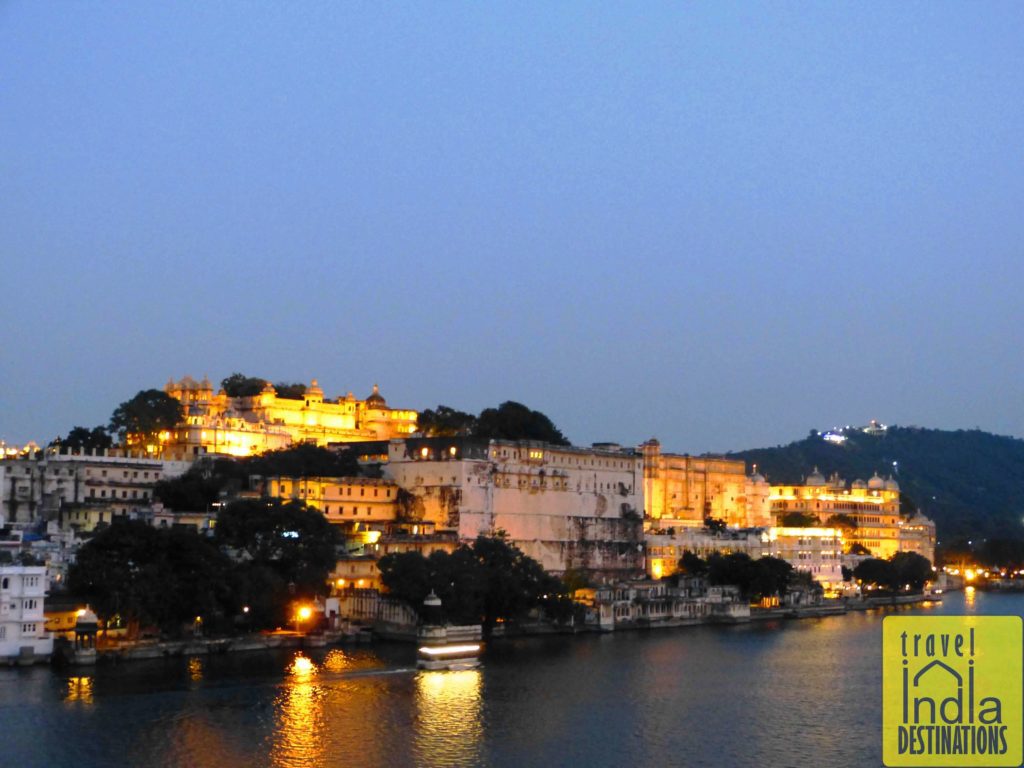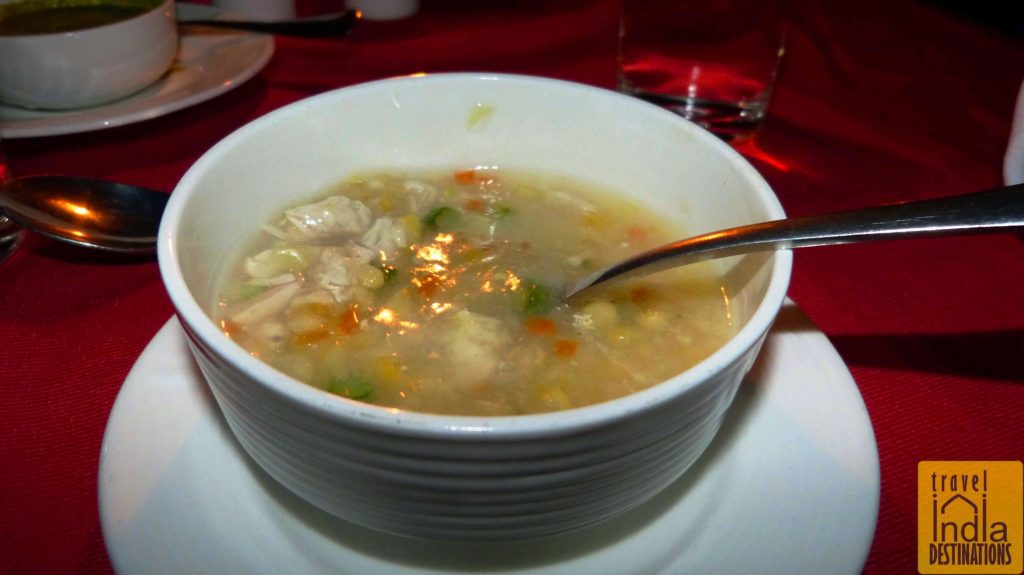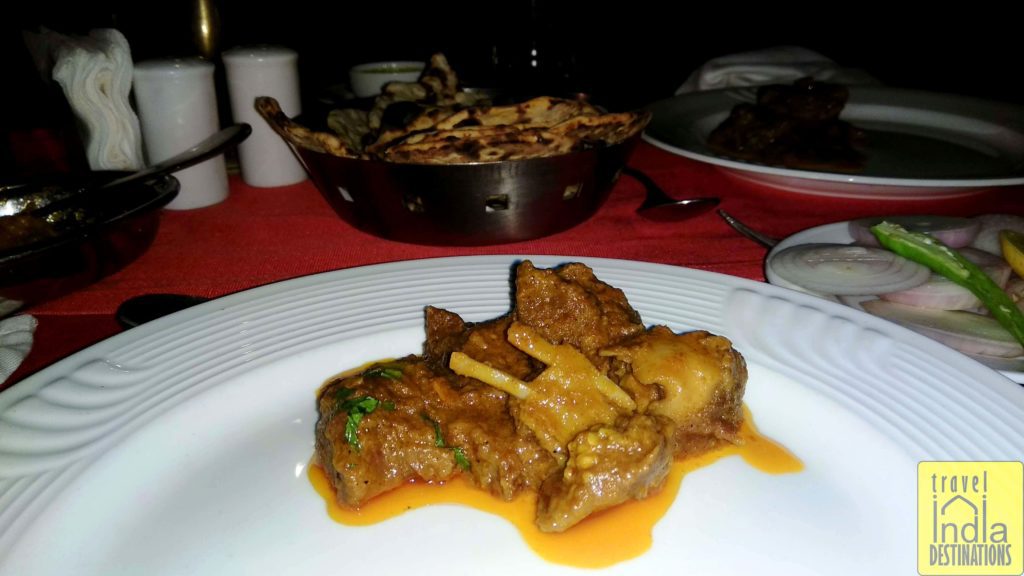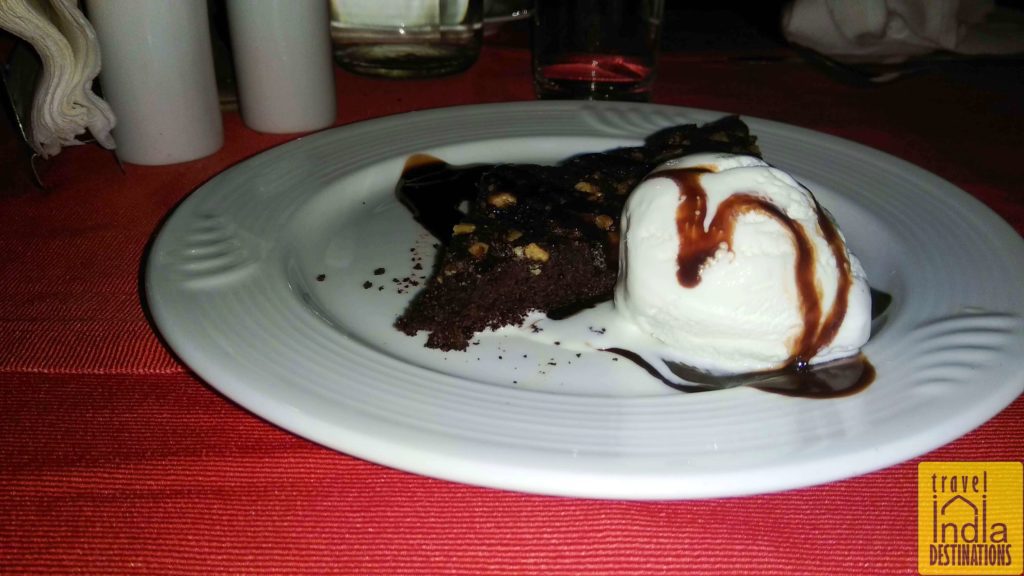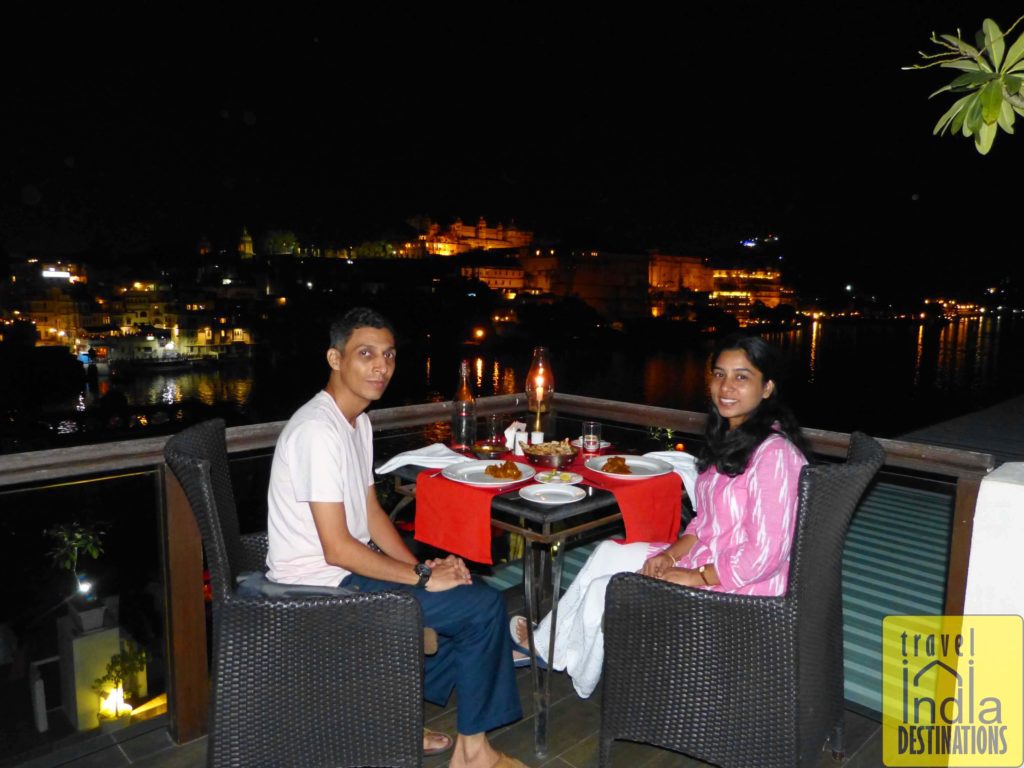 Have you ever been to Upre by 1559 AD? If yes, do share your experience, we would love to know more about it. Also, what's your favourite restaurant where you take your partner for dinner?